Training Centre for Cell & Tissue Engineering Technologies
The ARC Training Centre for Cell and Tissue Engineering Technologies is a newly funded centre led by Monash University in collaboration with the Queensland University of Technology and 22 partner organisations.
The Centre will develop the next generation of industry-ready workforce in the Regenerative Medicine and Tissue Engineering sector. This will be achieved through an industry specific training program, tailored for the needs of PhDs and postdoctoral fellows with industry partners in the Centre and research carried out in industry facing projects.
Funding from the ARC in this Centre presents an exciting opportunity for university and industry collaboration in a high growth industry sector with significant health and economic benefits for Australia.
Four research themes will operate within the centre focused on specific industry needs.
Theme 1:
Engineering process efficiencies


Theme 2:
Advanced materials and manufacturing


Theme 3:
Tissue
engineering


Theme 4:
Value chain and commercialisation

The projects in these themes are in collaboration with a broad range of industry partners, from cell therapy, medical device and biotech companies to electronics companies developing sensors, and logistics companies with interests in supply chain. The multidisciplinary projects will draw upon teams of Chief Investigators across the Centre to deliver innovative and impactful research.
Australia has an expanding industry focused on the delivery of cell-based and tissue engineering therapies, which consists largely of small to medium enterprises. In fact, there are approximately 100 tissue engineering, regenerative medicine and cell therapy companies in Australia, with an expectation that this will only increase. These types of companies are poised to transform from proof-of-principle studies towards clinical validation and standardisation, paving the way for the next generation of commercialisation. However, growth in innovation in this section is limited by access to appropriately skilled graduates with a combination of entrepreneurism and commercial knowledge, combined with scientific expertise. CTET will align with industry to address the Med Tech, Pharma and Advanced Manufacturing Industrial Transform Priorities to train this highly skilled workforce, and deliver technology solutions in these fields.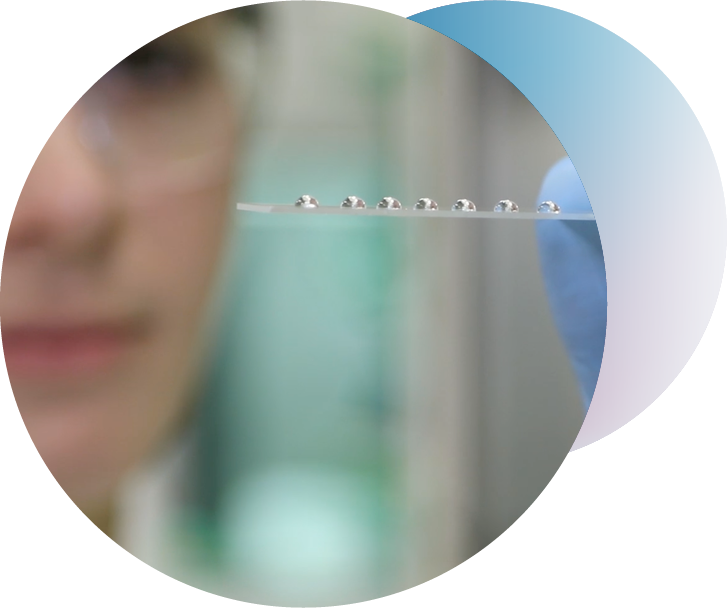 To train a highly skilled, entrepreneurial, industry-ready workforce that is poised to consolidate the growing industry base of the tissue engineering and regenerative medicine sector and translate innovative technologies into commercialisation.
To develop technology solutions to advanced manufacturing, process efficiencies, monitoring and costs of goods along the product value chain, as well as new business models and approaches, which will elevate the delivery of these promising treatments for eventual health benefits.
To foster collaboration between academia and industry along the value chain for the tissue engineering and regenerative medicine sector.
To help companies accelerate delivery of real-world solutions in tissue engineering and regenerative medicine to the national and global market.
CTET is located within the Monash Innovation Precinct. Research staff will collaborate with nearby CSIRO Manufacturing, the Melbourne Centre of Nanofabrication, the Australian Regenerative Medicine Institute (ARMI), the Monash Health Translational Precinct and other key Monash Technology Platforms. The Centre will also have strong international links with the Canadian Centre for Regenerative Medicine, the UK-based Cell and Gene Therapy Catapult, the University of Newcastle Upon Tyne and the Leibniz Institute of Polymer Research Dresden, as well as many Australian and international companies.