The ARC Training Centre in Cell and Tissue Engineering Technologies will offer positions for postdoctoral fellows to complete industry-led research and participate in a specially developed training program.
CTET's research program will train postdoctoral research fellows to drive ground-breaking technologies in order to support the current and future market needs of the tissue engineering and regenerative medicine sector. The business-focused projects will provide the necessary background studies that will catalyse a highly productive commercialisation environment and aid the transition of small-medium enterprises into larger firms.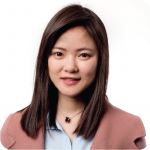 Yaping Chen gained her Ph.D. degree in immunology in 2017 from the School of Biomedical Sciences, Monash University, and has since been a research fellow at the Monash Institute of Pharmaceutical Sciences. She has established an interdisciplinary research program with a focus on both fundamental and applied nano–bio technology. Her research aims to develop novel, smart, and functional nano–bio interfaces for genetic modification and cell engineering, with the ultimate goal of improving current cellular immunotherapy. Within CTET, she is working with ULVAC and Nicholas Voelcker.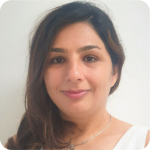 Mina Mohseni is a passionate researcher with multidisciplinary skills in Tissue Engineering and Regenerative Medicine field. She finished her Master study in Biomedical Engineering at Sharif University of Technology, Iran in 2015 and received her PhD degree at QUT in 2019. In her PhD thesis, she proposed translatable workflows from materials to design, optimization, and additive manufacturing to tailor structural/mechanical properties of scaffolds for sustained large-volume soft tissue regeneration. After her PhD, she joined the Australian Institute for Bioengineering and Nanotechnology, UQ, as a Postdoctoral Research Fellow and worked on patients' specific implants for musculoskeletal systems. She is now a Postdoctoral Research Fellow at CTET and working with BellaSeno on scaffold-guided breast tissue regeneration.
CTET will deliver a number of economic and health benefits through the training of students and postdoctoral researchers, including: