The ARC Training Centre for Cell and Tissue Engineering Technologies offers postgraduate scholarships and projects for PhD students to complete industry-led research and participate in a specially developed training program. The Centre will train a highly-skilled, entrepreneurial, industry-ready workforce that is poised to consolidate the growing industry base of the tissue engineering and regenerative medicine sector and translate innovative technologies into commercialisation.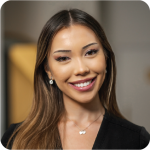 Jessica graduated from an undergraduate degree in Marketing in 2017 and entered her first industry job as the marketing manager for a Brisbane plastic surgeon specialising in breast surgery. During this time she was undertaking an Honours degree part time investigating the customer experience of cosmetic breast augmentation and the role of virtual simulation 3D technology in shaping this customer experience. Her PhD area of investigation has now extended to cosmetic biomedical innovation to understand the marketing communications most suitable to reducing innovation resistance to new technologies for cosmetic surgery. This research looks at the direct-to-consumer perspective given the increasing trend towards DTC advertising and the increasing autonomy of patients in decision-making for cosmetic procedures.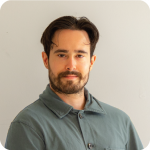 Julien Clegg completed a biomedical science degree at QUT. During the later years he was involved in WILS (work integrated learning studies) in which he worked with Dr Laura Bray's research group. He is currently completing a PhD in conjunction with CTET Partner Organisation, Leibniz Institute of Polymer Research.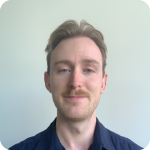 Jordan Davern is currently completing his PhD focusing on high-throughput 3D bioprinting of the tumour microenvironment at QUT. Previously, Jordan worked as the Production Manager for Gelomics, a biotechnology start-up company focusing on 3D cell culture technologies. Jordan completed his Masters by research on bioengineered vascular network formation and Biomedical Science degree at QUT.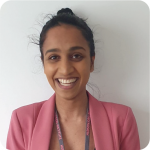 Mihiri's interest in stem cell therapy stems from her previous studies where she completed a Bachelor in Biomedical Science (Honours) in 2016 and Masters in Clinical Embryology at Monash University in 2018. Within CTET, Mihiri will be working with A/Prof. Rebecca Lim on developing cell free therapies for liver disease and the prevention of liver cancer.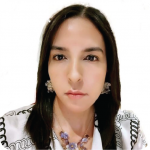 Jovanna Nathalie Cervantes Guzmán is a CTET PhD Student at QUT. She has a Master's degree in Marketing Management and a PhD in Management Sciences at the University of Guadalajara. She previously worked at the University of Guadalajara (CUCEA) and has training in the area of entrepreneurship by Boston University and Arizona State University. Her project is on female entrepreneurs in biotechnology.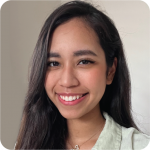 Sofia is currently completing her Master's degree at QUT in conjunction with CTET partner organization, TissueGUARD. Her project focuses on validating novel hydrogel materials for its application in lung and breast cancer research. Sofia's interest in oncology stems from her earlier studies where she completed a Bachelor of Biomedical Science at The University of Queensland in 2020. In her final year of undergraduate study, she acquired volunteer work experience with Dr Laura Bray's research team, where her interest truly catalysed into her passion.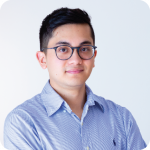 Norman Ilich graduated from QUT in 2019 with a Bachelor of Pharmacy (Honours) and worked as a pharmacist on the Sunshine Coast. As well as having a passion for providing patient care, he has always had an interest in pharmaceutical science and drug design. He is doing a PhD at QUT focusing on developing a biodegradable polymeric implant capable of delayed delivery of a gonadotropin-releasing hormone payload.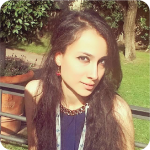 Shabnam worked as a research assistant in Pediatric Urology and Regenerative Medicine Research Center in Children's Medical Center in Tehran for 12 years. Her focus was on acellularization and recellularization of more than twenty tissues/organs and surgical techniques on laboratory animals, with more than 50 published articles. She is enthusiastic in stem cells and materials engineering for tissue engineering and regenerative medicine applications. She is doing a PhD at ARMI in conjunction with ARC Centre, focusing on developing Novel Bioink Carrier Formulations for 3D Bioprinting of Skeletal Muscle.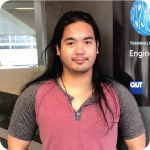 Aeolus has a Bachelor of Biomedical Science graduate, with an honours degree in Science, specifically in biochemistry. He is interested in stem cells and materials engineering for regenerative medicine and tissue engineering applications. His undergraduate project studied the effects of the extracellular matrix stiffness on the paracrine signalling of mesenchymal stromal cells. Within CTET, he is working with Jessica Frith on tissue engineering spinal disc replacement.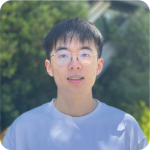 Zaimao Peng acquired first class honour bachelor degree of engineering at the beginning of 2021. In his final year of undergraduate study, he did a final year project of 3D bioprinting with Professor Laurence Meagher. The project aimed to find out the correlation between rheological property of hydrogel and the printability. He started his PhD candidatture after graduation and continued to work with Laurence on the synthesis of bioink of 3D bioprinting for regenerative medicine.